I'm still quite new at doing fanmixes; so much fun so far!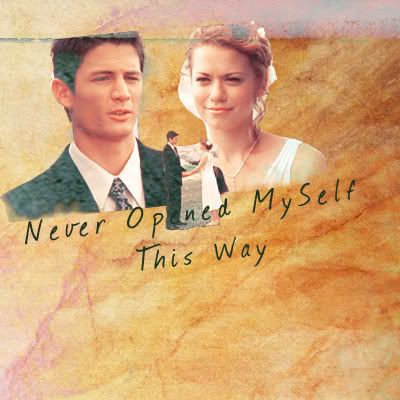 You'll Ask For Me:
Tyler Hilton
Well I am what you see
I am not what they so
But if i turned out to be
Could you love me anyways?


Character POV:
Nathan ;Season One
Be Yourself
- Audioslave
Don't lose any sleep tonight
I'm sure everything will end up alright


Character POV:
Nathan and Haley ; Season Three; Episode 1 - 9
I'll Be:
Edwin McCain
I'll Be
Your crying shoulder
I'll Be
A Love Suicide
I'll Be
Better when i'm older
I'll be
The Greatest Fan of your life


Character POV:
Nathan ; Season 2 - 4
Dare You To Move
: Switchfoot
Welcome to the fallout
Welcome to resistance
The tension is here
Tension is here
Between who you are and who you could be
Between how it is and how it should be


Character POV:
Haley ; Season One
The Wonder of You :
Elvis Presley
And when you smile the world is brighter
You touch my hand and Im a king
Your kiss to me is worth a fortune
Your love for me is everything
Character POV:
Nathan ( mainly) but it could be seen from Haley's POV as well; All Seasons!
More Than Anyone:
Gavin McGraw
I'm gonna love you more than anyone
I'm gonna hold you closer than before
And when I kiss your soul, your body'll be free
I'll be free for you anytime
I'm gonna love you more than anyone


Character POV:
Nathan and Haley ; All Seasons
Nothing Else Matters:
Metallica
Never opened myself this way
Life is ours, we live it our way
All these words I don't just say
and nothing else matters

Trust I seek and I find in you
Every day for us something new
Open mind for a different view
and nothing else matters
Character POV:
Nathan and Haley
B O N U S T R A C K S:
It's Tricky
- Run DMC
Character:
Nathan Scott
Halo
- Bethany Joy Lenz
Character:
Haley James Scott
SENDSPACE



If you would like individual songs uploaded just comment and i'll upload it for you as soon as I can :)